School Cloud & Virtual Classes
New digital methods and tools in your everyday school life are here to stay. With SchoolFox you can organise parent consultation days in just a few clicks, share homework assignments digitally and organise video calls. Important document can be safely stored and shared in the FoxDrive school cloud.
Communication between teachers
SchoolFox' video call feature is not only useful during lockdowns or quarantines, it gives you more flexibility to communicate with other teachers or external lecturers at all times.
Video calls can also be used for online lessons or digital project groups, which allows students to get familiar with the use of this more and more common form of communication through secure video software.
Portfolios are about more than collecting documents. With digital tools, your pupils' learning progress can be recorded digitally – not only with photos, but also with audio and video formats. This allows you to capture your pupils' linguistic and motoric development.
A digital portfolio can offer a holistic view of educational processes and developmental trajectories that can be easily shared with parents and teachers from other schools.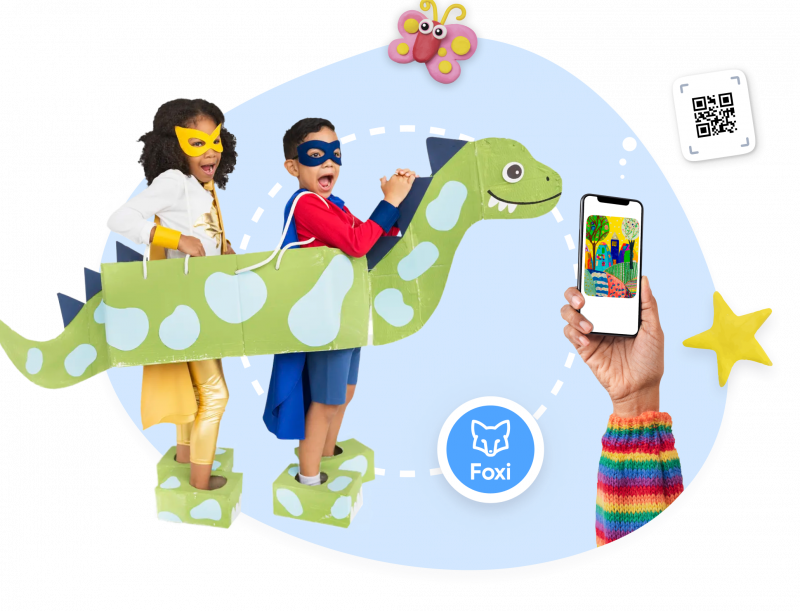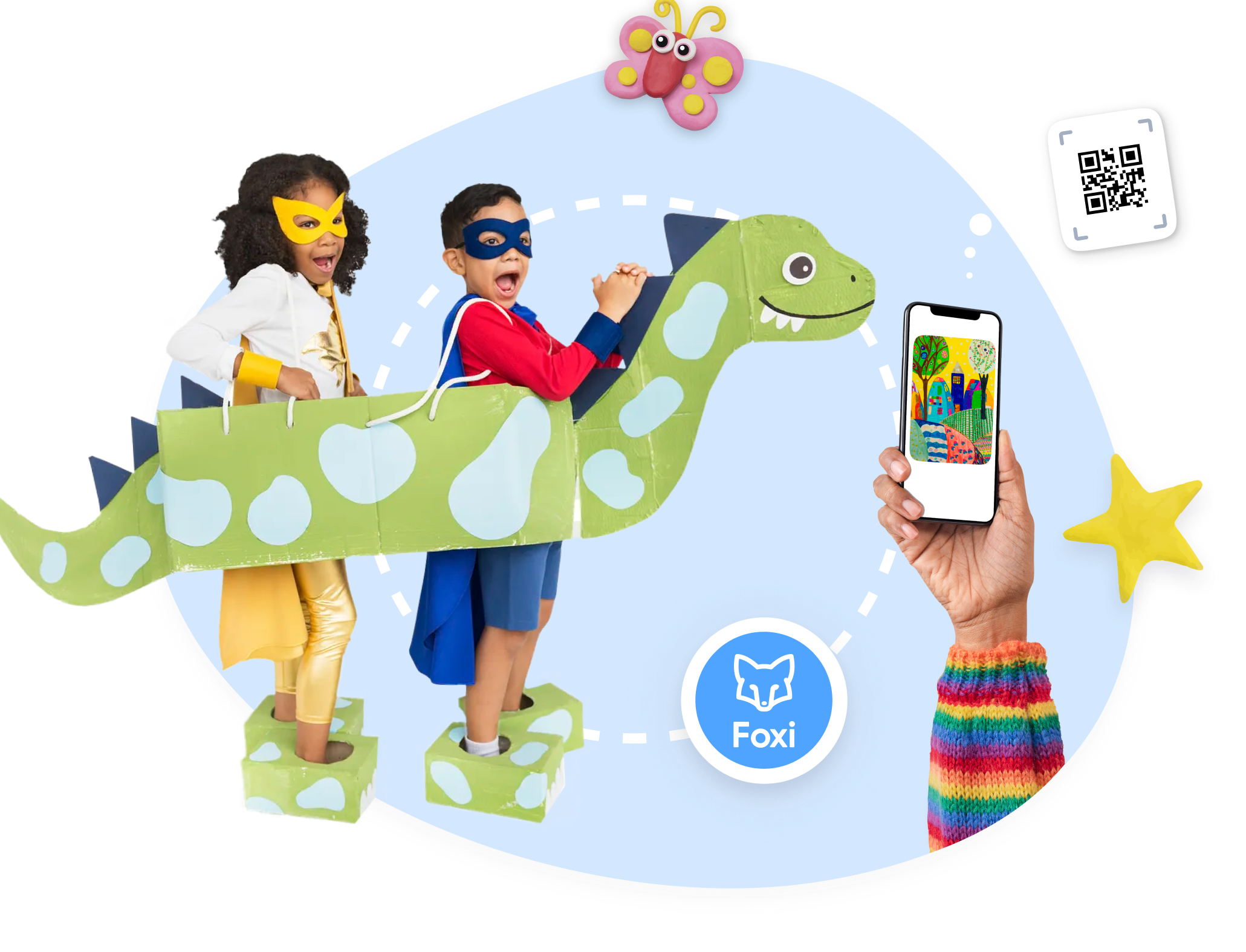 FOXI APP AND PORTFOLIO
Not all school assignments are 2D!
But now you can store them all safely in one place!
Store all your students' achievements in one central digital portfolio with image, audio and video files. With Foxi, our companion app for KidsFox and SchoolFox, children can even curate a portfolio themselves.
Do you have any further questions about SchoolFox? We are happy to send you our info brochure as well as a detailed feature list.