All our features at a glance
Not only is SchoolFox one of the most popular and comprehensive communication apps for schools, but due to its many additional features it is also a helpful companion for all your organisational and admin tasks.
The digital toolbox for your classroom
SchoolFox is suitable for all types of schools and for all school levels, be it primary schools, middle schools or high schools and grammar schools.
In addition to simplified parent communication that adapts to a wide variety of needs, the platforms offers numerous other features which will make your day-to-day tasks much easier. Discover features such as our digital class register, digital parent-teacher day organisation, cloud-storage and many more, and you won't be able to imagine school life without SchoolFox.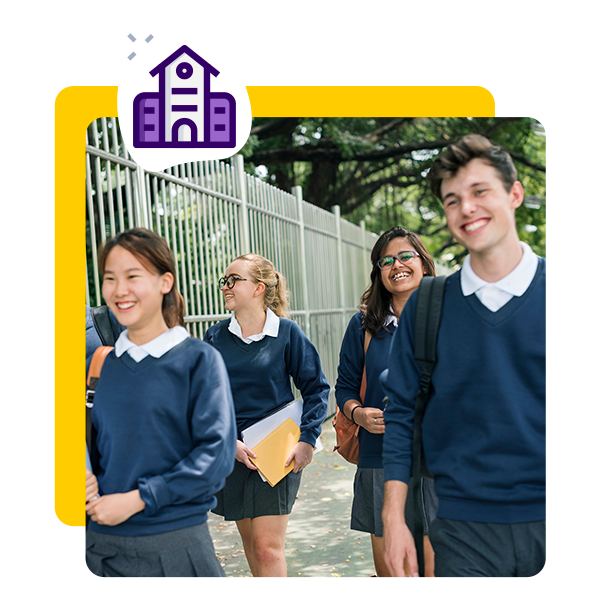 Facilitated administration for school boards & holder institutions
We work with many diverse institutions, each with its own unique structure, internal regulations and sets of needs. Amongst them are public school boards, religious and healthcare institutions.  Thanks to our longstanding partnerships we are highly experienced when it comes to supporting different requirements and adapting our offering to individual institutions.
Our team would be happy to talk to you personally in order to find a solution that conforms with the unique requirements of your institution.
Do you have any further questions about SchoolFox? We are happy to send you our info brochure as well as a detailed feature list.