Digital Assistant for teachers
SchoolFox is your reliable companion for managing your everyday school life. Its many helpful features will allow you to reduce your admin workload and focus on what's really important: teaching.
Your new digital assistant for more time in the classroom
SchoolFox allows you to reduce time spent on cumbersome admin tasks and dedicate more time to teaching.
Surveys with single & multiple answers
You are organising a field trip and need to know if all pupils can swim or can bring rubber boots? You are planning a school play and would like to know if any parents can help with costumes or decorations?
With SchoolFox you can easily set up surveys and share them with parents in order to gather important information in a structured and efficient manner.
Events and appointments with registrations
Coordinating and finding suitable dates for events such as graduation ceremonies, school plays or field trips is made easier thanks to SchoolFox.
Event invitations and important reminders can be shared with all parents of a specific class or with the whole school community, and our registration feature allows you to collect RSVPs centrally within the app.
Consultation days can be challenging moments in the school year, especially if you have to organise parent-teacher conversations for several classes. SchoolFox facilitates these admin tasks and ensures a smoother organisational process.
Parents can pick their preferred slots directly in the app and will receive a confirmation e-mail with an appointment, which they can download and add to their personal calendar. The appointment also includes a video conference link in case the meeting needs to be held online.
Save time by using a digital class register: lesson content, important appointments, notes, absences and homework can easily be tracked, all one place.
Do you need to collect money for school trips or entrance fees? With SchoolFox you can send payment requests to all parents/guardians and track paid and open amounts digitally, and say goodbye to envelopes and confusing checklists.
Checklists with reminders
Do you sometimes lose track of pieces of information or schoolwork you need to collect from your students? Would you like to see at a glance whether all your students have remembered to bring their gym clothes to school? Digital checklists in SchoolFox help you keep track of all this information.
And if a gym bag hasn't made its way to school, you can easily let the parents/guardians know with one simple click, thanks to the practical reminder functionality.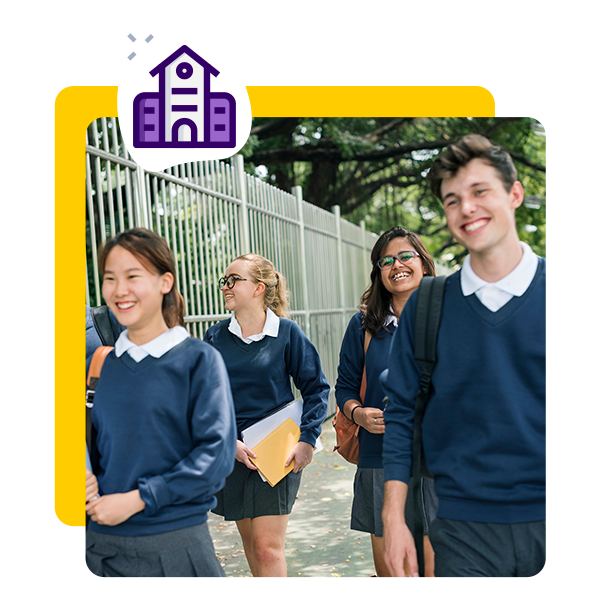 Centralised information & coordination for school boards

School boards are in charge of multiple schools and their individual needs. To support you in this challenge, SchoolFox offers the possibility to centralise all communication processes in one platform.
Amongst other things, school administrators can share important news and updates with the admins of all schools, or support them with selected administrative tasks. Last but not least, boards can share information with the pupils' parents via a dedicated news section. 

Do you have any further questions about SchoolFox? We are happy to send you our info brochure as well as a detailed feature list.