Protecting our users' data and privacy is one of our core values and foundation of our products. We offer a safe European alternative to mainstream messaging platforms, so that all information relating to children's daily school lives can be shared with peace of mind.
Not only GDPR-compliant, but data-privacy defining
Digitalisation of school is good and is definitely happening – and with SchoolFox, digitalisation does not happen at the expense of data security.
Digitising your school communication does not mean being available 24/7. Many messengers do not allow teachers to switch off and pause notifications after hours or on weekends. SchoolFox allows you to do just that, and thus enables better organised communication. That way we take care of teachers' rest periods and contribute to a more relaxed school climate.
Certified data security & EU-Server
SchoolFox guarantees complete GDPR-compliant handling of user data and stores it in ISO 27001 certified data centres in Germany.
Since 2019, SchoolFox has continuously been awarded the "Certified Security/Trusted App" seal of approval by the independent testing institute mediaTest/APPVISORY. You can have a look at the latest certificate directly on APPVISORY's website.
Transparent data handling
Collecting and processing certain data is necessary to ensure our apps' services. Both in our own processes and in our choice of cooperation partners, we ensure that only necessary data is collected and processed in accordance with data protection regulations.
By setting up individual contracts with each educational institution that uses one of our apps, questions regarding data processing are made transparent and clearly regulated.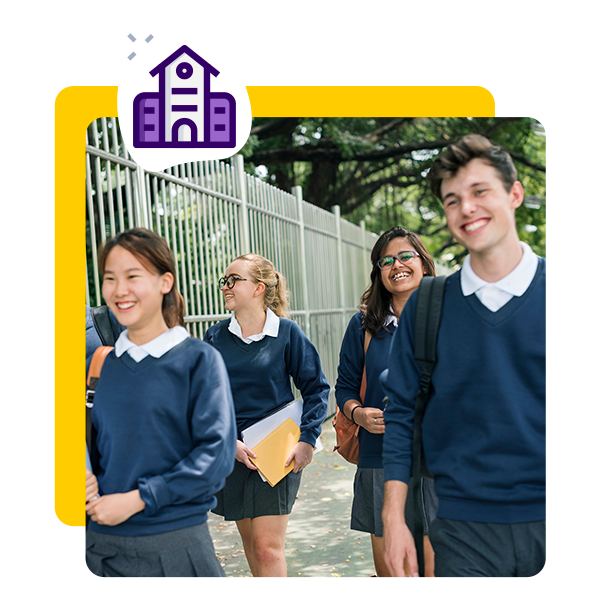 Individualised support for school boards
We work with many diverse institutions with unique structures, internal regulations and needs, such as public school boards, religious and healthcare institutions. Besides the regulations for schools in the European Union we are also familiar with systems outside of the EU such as the needs of Swiss institutions.
Our team would be happy to talk to you personally in order to find a solution that conforms with the unique requirements of your institution.
Do you have any further questions about SchoolFox? We are happy to send you our info brochure as well as a detailed feature list.